User:Muppets101
From the Star Wars Merchandise Wiki.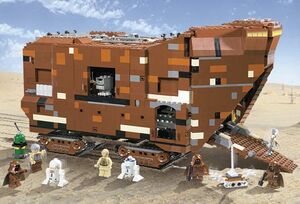 Hello!, I'm Muppets101. The founder of Puppet Wikia, I guess I'm somewhat of a Star Wars collector. My favorite collectibles would be the Wizards of the Coast trading card game and the action figures. I don't buy them anymore but when I did collect them I bought probably two to three hundred booster packs and hundreds of figures. To contact me, you can either use my talk page or the IRC channel where I am usually always logged in as Muppets101.
Thanks for visiting my userpage, and May the Force be with you!